The valuation is maddening, crazy, 4,000 4,500 crores for an e-commerce startup which would get 10% net at best is even crazier. Yes, it is crazy but it's also fearless at the same time.
You know what is exciting? Creation of a category, creation of demand. The fact that my dad calls me from a dusty little town of Dhanbad, after hearing about Flipkart. Adding to his belief that he is ready to shop online all by himself.
Nitty-gritty of the valuation is for fund managers, analysts, think-tanks and people who are not associated with the company or the deal, to take pot-shot at. I think they are plain wrong if they look at Flipkart with a single eye.
It's easy to create a web-store online. Give me 10 minutes and I'll get you started. But, it may take you a week to a month to collect payments online. Shipping & logistics is a much bigger challenge than accepting payments in India. If you are a mom-pop operator you can pack, ship, drop on your own. Think about shipping 5 books every minute. No courier company in India is efficient to track delivery and return with guarantees.
Amazon.com was a technology play and they moved faster than people were adopting newer browsers and advancements to the web technology. Infact, the first version of Amazon did not use cookies!  Amazon got the shipping, logistics and payments infrastructure out-of-the-box, sans the web integration part — without worrying about theft, delivery guarantees and failed service-agreements.
People expect that a company in India, of Amazon scale, including it's loyalty, personalization, great price and customer service can be built in thin air and without lots of money.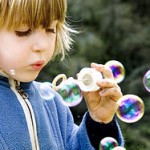 If history is any fortune teller, all bubbles/booms created long term markets and large categories. The Gold Rush created California; the semiconductor, networking and internet bubble in succession (re)created silicon valley multiple times. India's OTA created air-travel for the masses. The Y2K bubble created Indian IT. And so on.
Hence, this is business as usual, which will lead to creation of large markets, giving people access to many items for the first time and killing inefficient distribution methods of yester-years. It's a space to watch, participate. The forces of nature use elasticity to keep the bubble in check. IMO, the choice is easy and you can't run around with pins. When there are bubbles, be like a kid or have the bubble gun.
Disclaimer: I don't work at Flipkart nor have any direct stock holding nor the founders/management team have picked up my beer tab in the past.
Image lazily lifted from Wikipedia.